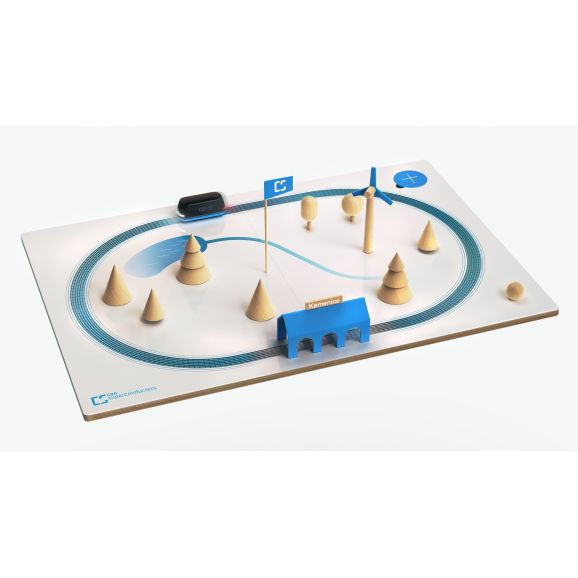  
MAGLEV set
Levitation train set with 2 high temperature superconductors.
Demonstration and educational tool for schools for science centres popularizing HTS technology. A train carriage fitted with 2 HTS superconducting disks levitates above magnetic track made of permanent magnets. Ideal for outreach programs, science museums, physics lessons or just pure fun. Requires liquid nitrogen for operation.
The set includes:
Magnetic Track
Train Carriage with 2 Y-Ba-Cu-O disks and 2 CR2032 batteries
Launch Pad
Set of Landscape Accessories (9 trees, station building, flag pole, windmill)
Dimensions: 105 cm x 70 cm (41" x 28")
Box/package dimensions: 81 cm x 62 cm x 17 cm
Note: Liquid Nitrogen not included!
find out more
This shop offers only the CAN products that are available for immediate shipping.
For complete products range or for a bulk quote, please visit our website or contact us.